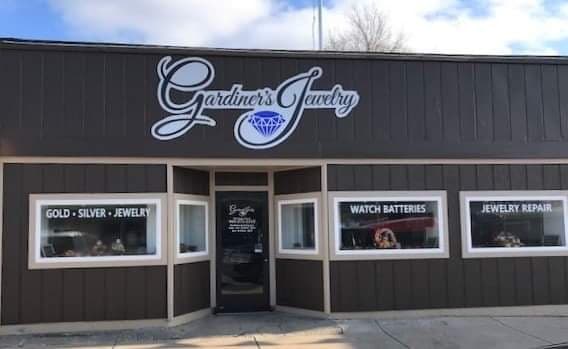 Get in Touch
GARDINER'S JEWELRY is located in downtown Roscommon Michigan. We are near the intersection of Lake Street and Fifth Street. Across the street from Michigan Warm Hugs Quilts and CHASE BANK. If you have trouble finding us, please Contact Us for more information.
Store Hours
Mon: Closed
TUE: 9:30 AM – 5:00 PM
WED: 9:30 AM – 5:00 PM
THU: 9:30 AM – 5:00 PM
FRI: 9:30 AM – 5:00 PM
SAT: Closed
SUN: Closed
Email
webmaster@gardinersjewelry.com
Phone
989-275-5512
Address
706 Lake Street
Roscommon, Michigan 48653
Contact Us
We are here to answer any questions you may have. Reach out to us and we'll respond as soon as we can. You can call us or email us at your convince.